This ornamental water garden and fish pond was incorporated into the design of this modern bungalow by WOHA Architects in Singapore.
We are very proud to be an environmentally friendly company with all our products being non-toxic.
WOHA are very well respected architects and have designed numerous major projects in Asia. The challenge in this case was to find a product that not only waterproofs the concrete but is non-toxic and will not harm the fish or the plants in the pond and garden. After some research Radcon Formula # 7® was the only choice. Radcon Formula # 7® will give a 100% watertight result for the life of the concrete while giving the fish and plants a save environment to live.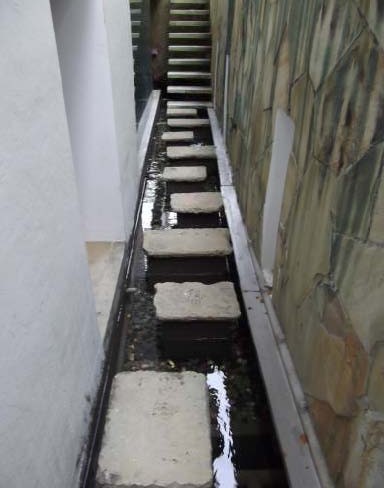 Radcon Formula # 7® has previously been tested and approved by SETSCO in Singapore for its non-toxic properties and its suitability with potable water.
Singapore is one of the most environmentally friendly nations in the world and the fact that it has issued Radcon Formula # 7®with the prestigious "Green Label" is a badge of honour for the product.
More details of Radcon Formula # 7® 's green credentials can be viewed at:http://www.radcrete.com.au/library
Project: WOHA Bungalows
Architects: WOHA Architects Singapore
Applicators: PQ Farben Pte Ltd