Atlantis Residences are a major new development in the heart of Bucharest..
The client was so impressed with the first stage of waterproofing (the underground parking) and the confidence in solutions and products that "Royal Business Development Ltd" offered, they then won the waterproofing of the roof top parking.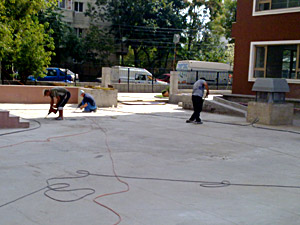 This is a great example of how Radcrete products can be used to waterproof different areas of the building according to the requirements of the project and the client. In this case Radmyx was used as an admixture in the basement areas and Radcon Formula # 7® was sprayed onto the the concrete podium decks.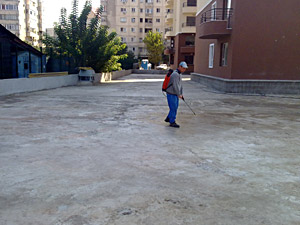 Site: Atlantis Residences
Applicator: Royal Business Development Ltd
Developers: Pelican com (Turkey)
Area treated: 3500 sq mtrs
Area: Carparking and podiium areas