Radcon Formula # 7®'s reputation in Japan is indisputable; it has been applied on infrastructure all over the country for 20 years now.
We have decided to visit earlier applications to showcase the ability of Radcon to stand the test of time.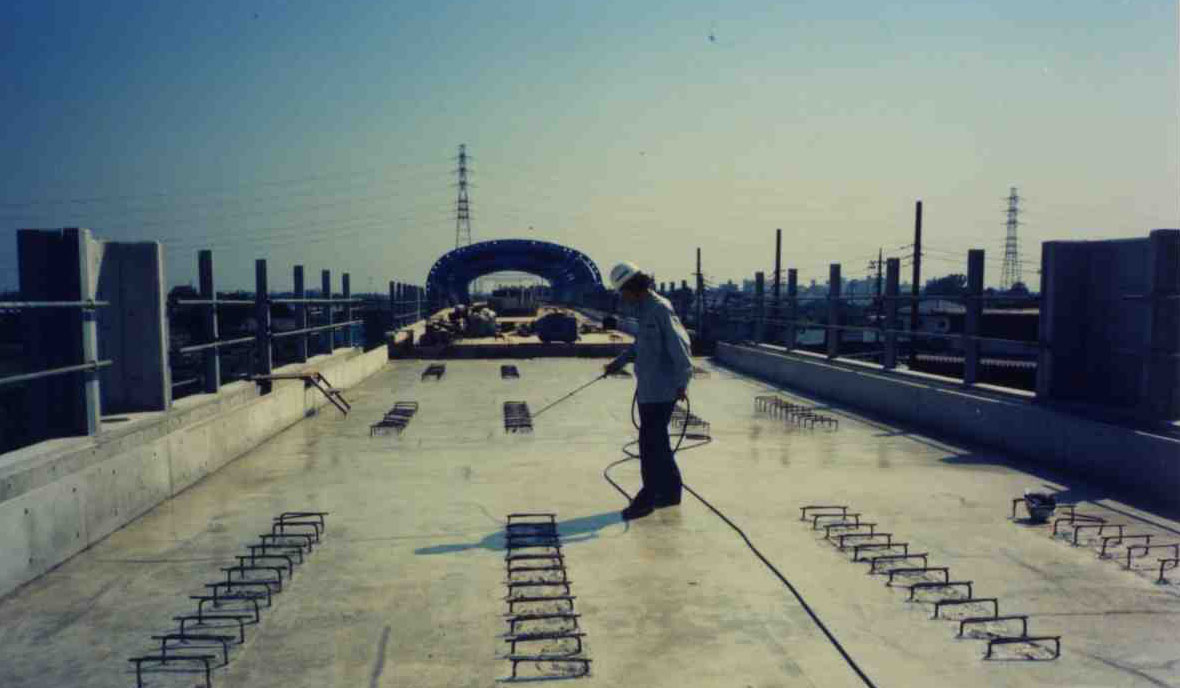 This rail bridge is located on the Sagami Railway's Izumino line located in Yokohama. The area covered is 1,200 sq mtrs and was completed in 1997.
Radcon is still protecting this 18 year old bridge and there is no sign of deterioration!