The Developers of this prestigious Malaysian project had lots of "green" areas within the development and were looking for environmentally products to use throughout the project.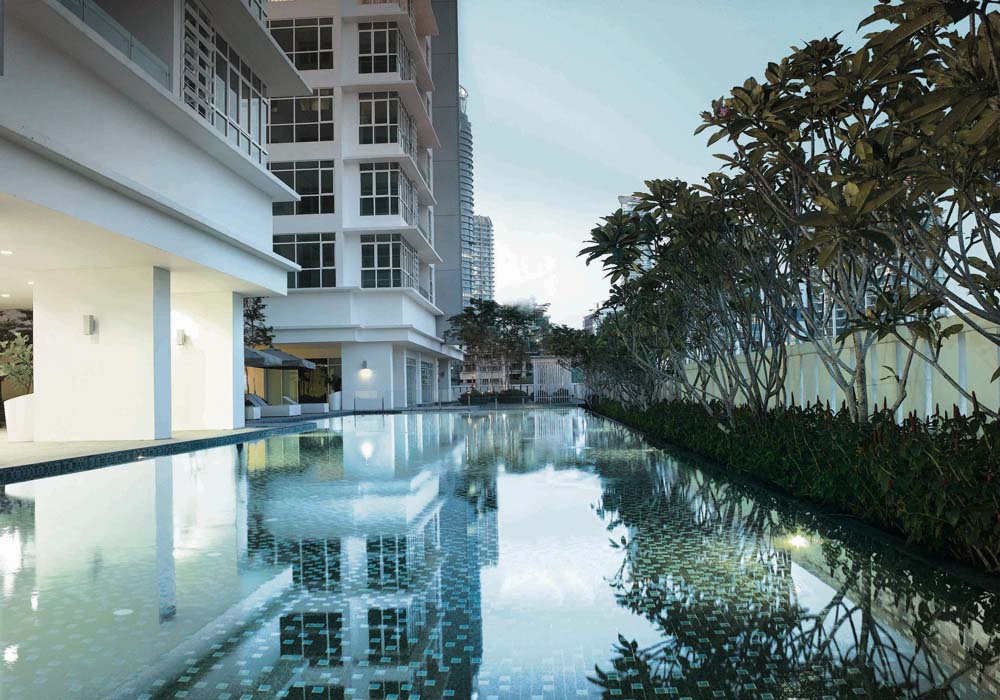 Radcon #7® was used on the trafficable podium decks, swimming pools, water features, rooftop and planter boxes. Radcon #7® fills the pores and capillaries of the concrete with a glass hard gel, water cannot leak through it, plant roots cannot penetrate it and in the presence of water regenerates Radcon #7® to seal any future hairline cracking.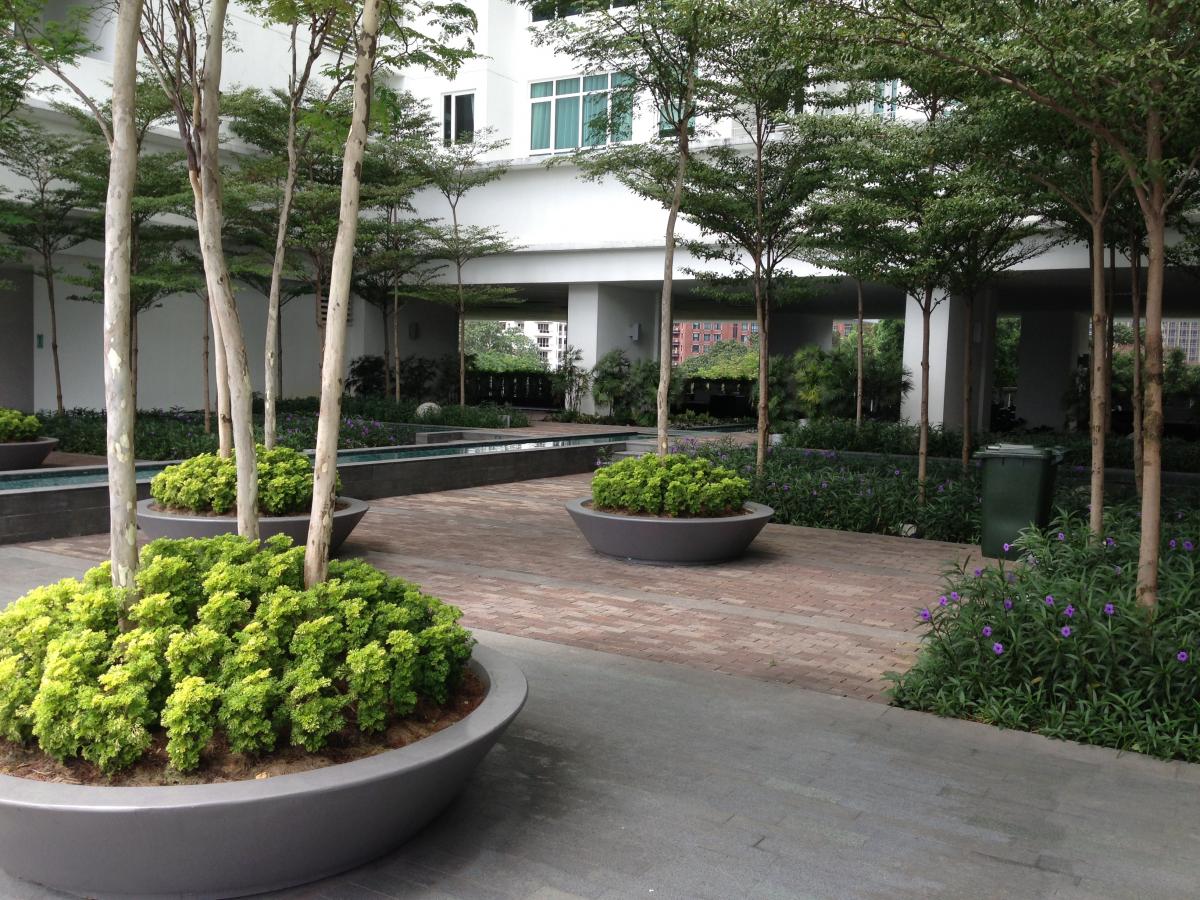 As Radcon #7® is sprayed to cured concrete, there is no cutting and placing of materials. There are no overlaps, it does not rely on expert applicators, it does not take weeks to waterproof concrete tubs and bowls. Providing the design detailing is taken care of in cold and expansion joints, application is straight forward and FAST.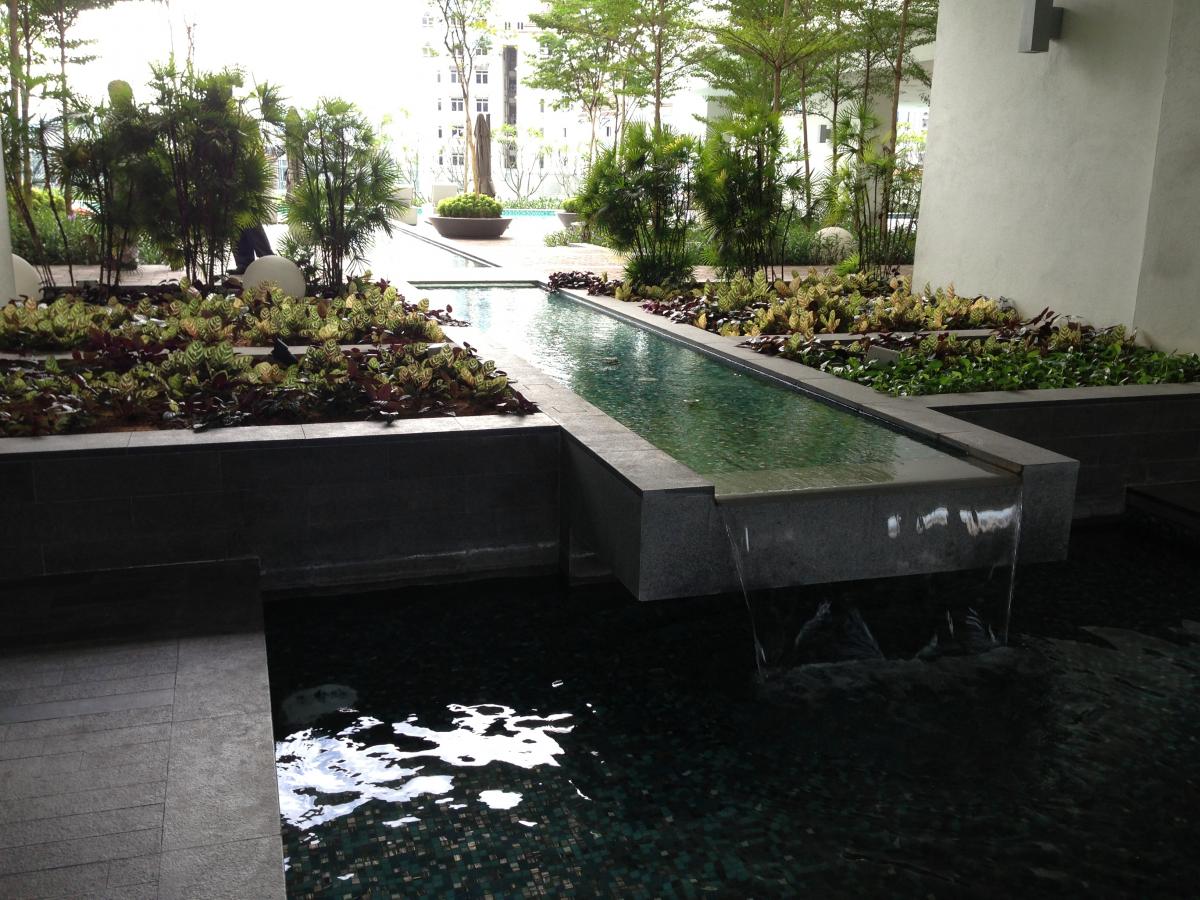 Radmyx also remains dormant within the matrix and it too will reactivate should any leakage occur. Radmyx can also be used in water holding vessels, it is even easier to apply, simply use it as an admixture, added to the mix at the batch plant.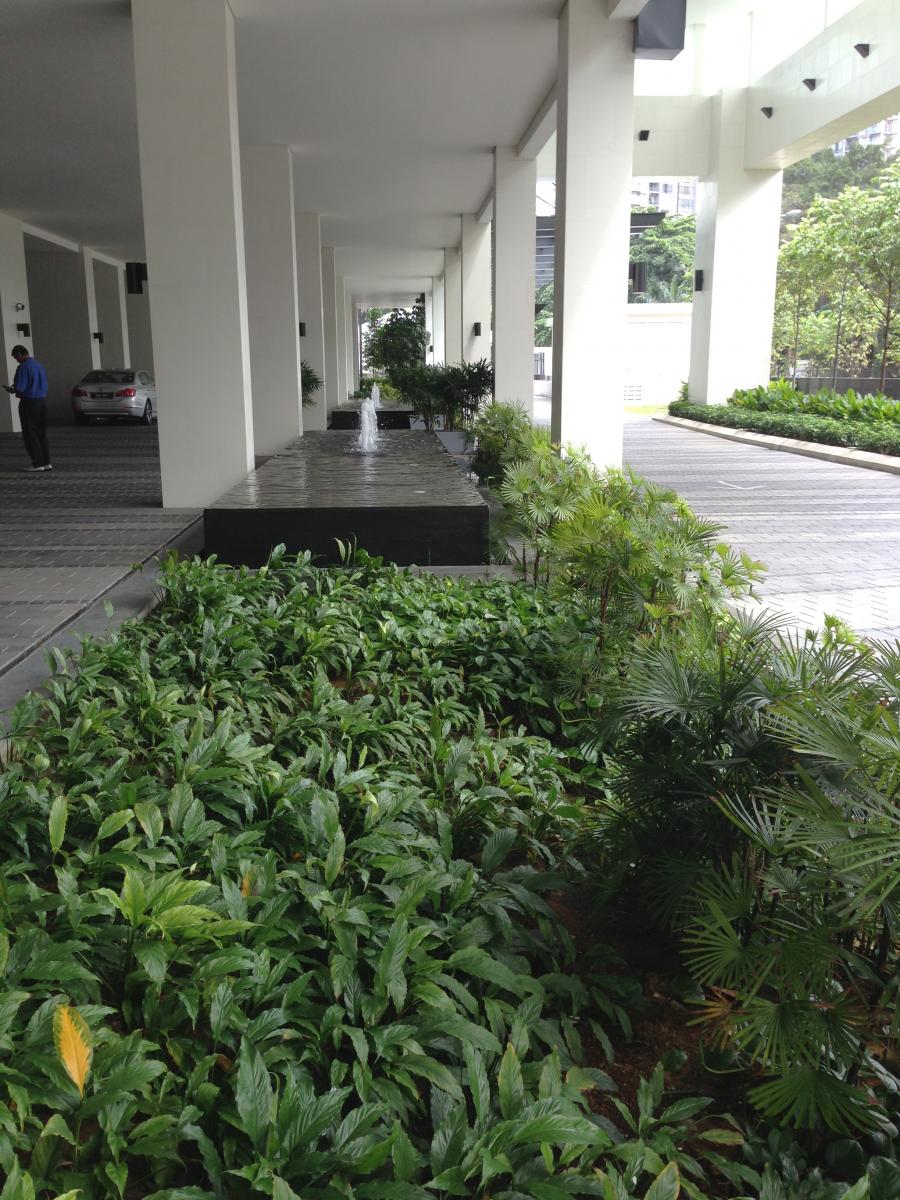 All water features and garden beds were waterproofed with Radcon #7®.
Radcon #7® is suitable for potable water and has many certificates around the world to support this including the Singapore Institute of Standards & Industrial Research, Standard 245 testing for potable water. It does not emit VOC's and is proven to be non-toxic by its use in aquariums and fish ponds.
Radcon #7® has the prestigious Singapore Green Label approval and has been assessed by Ecospecifier. It can be used to gain "green' credits in environmental assessment programs such as LEED, BREEAM, ESTIDAMA PEARLS and GREEN MARK.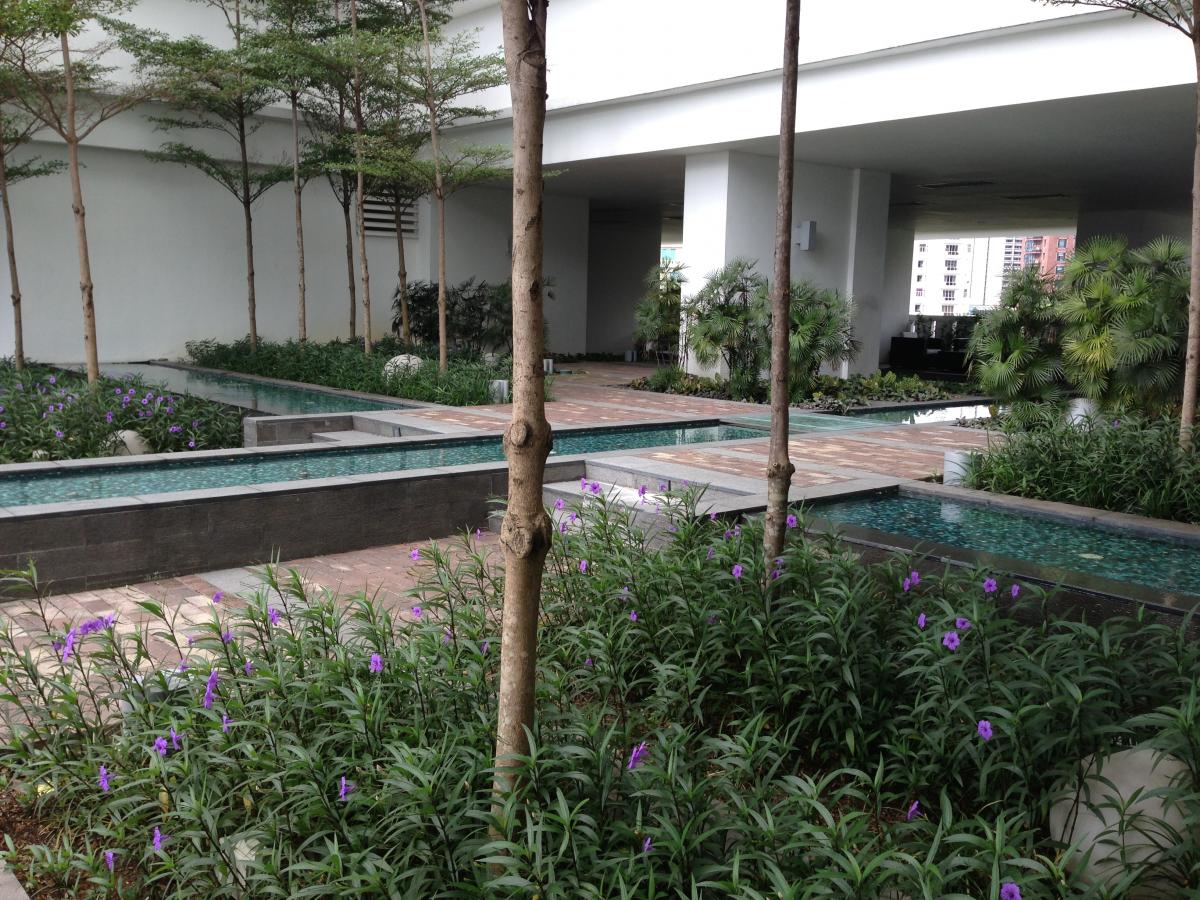 The Pearl boasts 179 elegant apartments, an impressive lobby, first class concierge, a 38m infinity pool, gymnasium, sky lounge along with children's' playground and private lift lobby