RADCON's eco-friendly credentials, green label certification from Singapore and Ecospecifier certification from Australia, made it the obvious choice for Suarga's waterproofing needs.
Suarga Resot is the world's biggest wood recycling project, built from FSC certified materials, designed to be completely off the grid, running on solar power only.
RADCON #7® was applied to the rooftops, concrete walls, all seven swimming pools and waste water tanks. This life-time waterproofing treatment is non-toxic, emits no VOCs and is safe for potable water use.
Unlike membranes, it will never have to be jack-hammered up due to non-performance or turned into landfill after a puncture failure! RADCON #7® is self-generating as i reactivates on contact with water.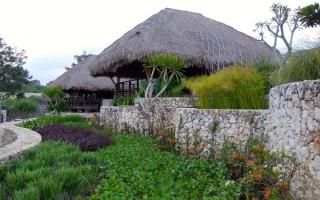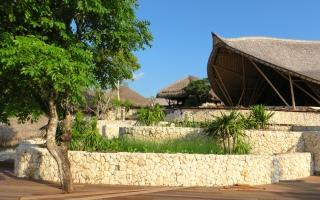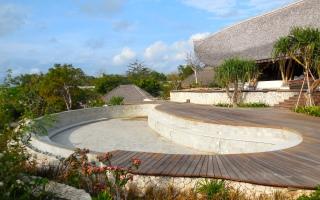 Pool under construction