Radcrete's long term distributor for the Caribbean recently completed some of the waterproofing for the newly refurbished Hilton Trinidad & Conference Centre.

The decision to waterproof the structural concrete areas within the kitchens with Radcon # 7® were made as it is non-toxic, environmentally friendly, cost effective and little down time is experienced for application.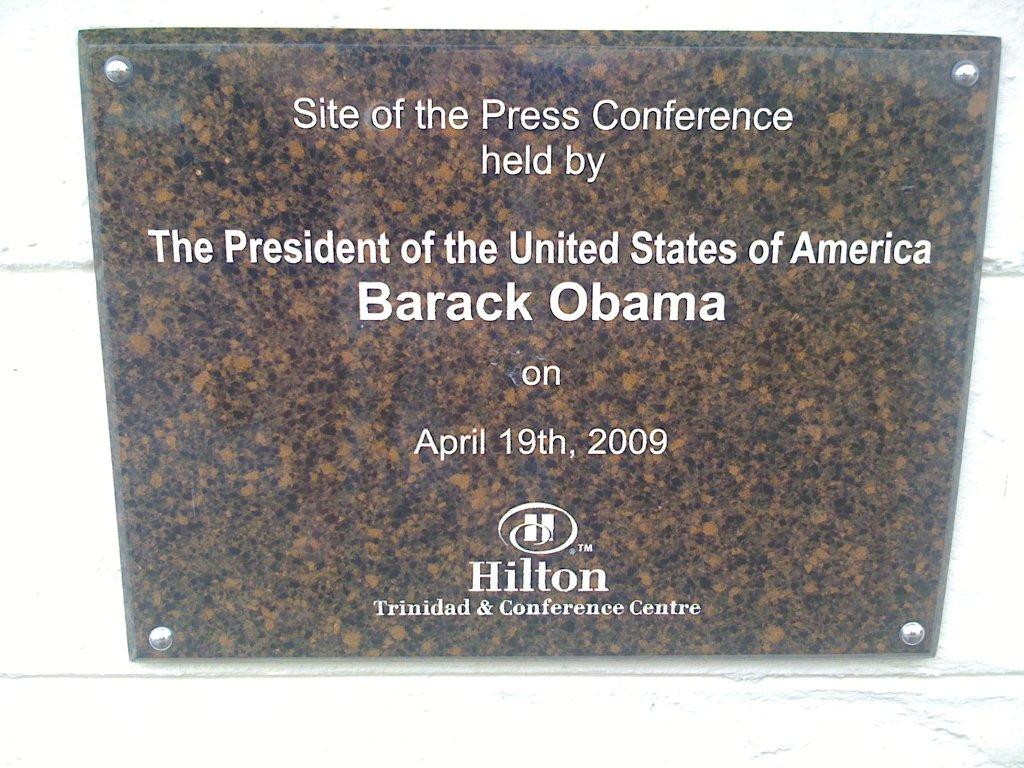 As a side note, this hotel was the one that accommodated the US president, Barack Obama and hosted the "Summit of the Americas"in April 2009. During his visit there our Michael Rorke took a photo of the plaque proudly displayed where the press conference was held.